Are you searching for a Broker sponsor Texas? If so, you've come to the right place!
Welcome to Your Broker Sponsor. We are one of the leading designated brokers in the State of Texas.
What makes us different than our competitors? We offer excellent service, great support, and tons of value that will help you to establish your real estate business in Texas so that you never have to lose an out of state sale again.
Besides offering you great service, we will also do a guaranteed price match with any broker so that you get the absolute best service possible while also getting the best price for your bottom line.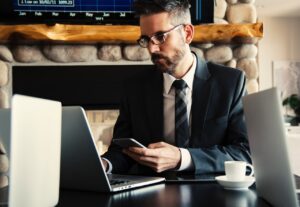 About Our Broker Sponsor Texas Service
Imagine having the ability to do business in Texas under your company name. With our Broker Sponsor Texas service that will finally be possible because you're going to have the flexibility to get those deals done while having the ability to branch out and market your business in new cities and towns.
There's nothing worse than losing a deal because your client is buying or selling a home in another state that you aren't licensed in. Thanks to our service, you can finally have the ability to do business in Texas without having to spend tens of thousands of dollars on opening an office or hiring employees.
You have enough to deal with in your business already. Let us remove the 'barriers to entry' that you would face with launching a real estate business in a new area. We make the process easy and will continue to be there to assist you the entire way.
Helping Real Estate Professionals Grow Their Businesses Since 1997
Built by Rodney Henson, Your Broker Sponsor has been a trusted asset in the real estate industry since 1997. We make it possible for companies to grow their businesses in Texas without having to spend a lot of time, money, or go through the headaches of expanding their businesses themselves.
Thanks to our Broker Sponsor Texas Service, you no longer have to pass off leads to your friends in Texas and you're not going to have to worry about losing deals because your customers don't think you have a presence in those areas.
Texas continues to be one of the top states that are enjoying the most growth in their real estate markets. Let us help you launch your real estate business in either state so that you can enjoy explosive growth instead of having to watch your competition pass you by.
Let Us Help You Accomplish Your Real Estate Goals
With our Broker Sponsor Texas service, you can grow your business and accomplish all of your real estate goals including hiring agents, pay commissions, and manage your company in Texas with the help of Your Broker Sponsor.
Now is the right time for you to grow your real estate business, help more clients, hire more employees, and accomplish your real estate goals.
Let us help you build a bigger real estate business with our broker sponsor services so that you can stop wanting to grow your business and start accomplishing your goals.
Don't Waste Another Year Not Growing Your Business 
Now is the right time to grow your real estate business, with our broker sponsorship service you can finally accomplish your goals to thrive in real estate without having to spend another year taking the slow path to success.
Our company is better than any broker sponsorship near me program.
We've built our real estate business on over 20 years of success in the real estate industry and this means that anyone who joins us can count on years of qualified real estate experience.
Don't waste another moment reading Texas broker sponsor reviews.
Learn more about our program today and how we can help you get on the fast track to getting started with our effective llc broker sponsorship program and building the life of your dreams.
Texas Real Estate Needs You!
It doesn't matter if you've been an agent for years, or are just getting started, Texas Real Estate needs you!
More people are buying and selling homes in Texas than ever before and this means opportunity for people who join our Texas agent sponsor program and are ready to build their real estate businesses.
Unlike some real estate broker no monthly fee Texas programs, we can help you get started with building a viable real estate business that will enable you to help buyers, seller, pay commissions, hire agents and more!
Our real estate sponsor Texas program is for action takers! We encourage you to join us and get started with this amazing opportunity today.
There's a lot of real estate opportunity in Texas. Our program is better than other real estate broker sponsorship Houston programs because have the experience, skills and tools that you need to help you become successful.
Learn more about the services that we can offer you by clicking here or calling us at (512) 200-5853.